Together for a more sustainable Europe
Multidisciplinary expertise from research and industry
BETA TECHNOLOGICAL CENTER (UVIC-UCC)
TRANSPORTS METROPOLITANS DE BARCELONA
DANMARKS TEKNISKE UNIVERSITET
CETAQUA is a Water Technology Centre that proposes new R&D&I solutions to ensure the sustainability and efficiency of the water cycle
AIGÜES DE BARCELONA, manages the metropolitan public service of the water integral cycle in Barcelona. It includes water supply, sewerage, and wastewater treatment and reclamation of treated water.
CRYO inox is an industrial and technological group based in Barcelona (Spain) specialized in the production of systems for liquefaction and micro-liquefaction of natural gas and biomethane, with applications in sustainable mobility and liquified natural gas (LNG) transportation through the virtual pipelines.
DBFZ is a federal biomass research institution.  The departments involved in the project focus on economic evaluation, environmental analysis, legislative analysis for biomethane production and analysis of the market implementation of the demo sites.
DANMARKS TEKNISKE UNIVERSITET
DTU is a leading university offering research-based master's programmes within engineering and technology.
INV is an advisory company providing strategic support in technology transfer and corporate finance, collaborating with corporates and technology developers in the Life Sciences and Sustainability sectors. Services include financial advisory, strategic consulting, as well as public and private funding support, and project management. 
PROPULS has many years of experience in the field of plant planning and realization in the innovative field of renewable energy generation and storage, with a special focus on hydrogen energy systems.
SINTEF is one of Europe's largest independent research organisations. Every year the institution carries out several thousand projects for customers large and small.
TerraWatt is a French start-up developing a proprietary technology to transform organic waste into biomethane and biochar, using a combination of thermochemical and biological processes.
TRANSPORTS METROPOLITANS DE BARCELONA
TMB is the leading public transport operator in Barcelona. Several of their buses are currently powered by renewable resources.
Ghent University is an internationally renowned, open, pluralistic and socially engaged university in Belgium. It is over 200 years old, offers more than 200 programmes and conducts in-depth research in a wide range of scientific fields.
BETA TECHNOLOGICAL CENTER (UVIC-UCC)
UVIC will participate through the BETA technological centre. Its mission is to boost technological development, the improvement of the competitiveness and the quality of life of rural societies. The impulse for fulfilling this mission comes from both the execution of R&D&I projects and the transfer of knowledge to the private and public sector.
Biogas-E is the platform for anaerobic digestion in Flanders. It keeps a practical focus and continuously detects bottlenecks hindering the implementation of anaerobic digestion, while at the same time following the technological innovation in this sector by participating in various research projects.  
INNOLAB is a laboratory offering a wide range of services in the context of biogas production, water treatment, biomass, and manure analysis. It is a research centre with more than 10 years of experience.
NAT is a global power and gas utility. NAT is a benchmark in quality of supply and social responsibility, providing a wide range of value-added services and promoting innovation as a driver of sustainable development.
MASS is a large dairy farm at Belgium-France border, fully equipped with relevant agricultural equipment that is licensed for biogas production of 25.000 t of manure + 5.000 t of coproducts.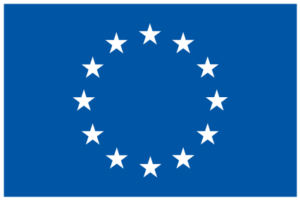 This project has received funding from the European Union's HORIZON-CL5-2021-D3-03-16 program under grant agreement No 101084297. Views and opinions expressed are however those of the author(s) only and do not necessarily reflect those of the European Union or the European Commission. Neither the European Union nor the granting authority can be held responsible for them.