Fostering circular economy in Europe
We will demonstrate new cost-effective ways to produce biomethane
Three innovation ecosystems
Our technology will be tested in three plants through Europe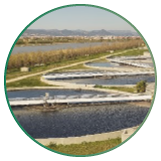 Aigües de Barcelona,
Barcelona, Spain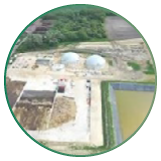 Terrawatt,
Marmagne, France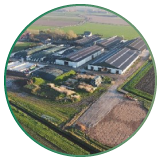 De zwanebloem,
De Panne, Belgium
At SEMPRE-BIO (SEcuring doMestic PRoduction of cost-Effective BIOmethane) we will establish three European Biomethane Innovation Ecosystems (EBIEs) in Baix Llobregat (ES), Bourges (FR), and Adinkerke (BE) where five biomethane innovations technologies will be tested.
Our aim is to demonstrate novel and cost-effective biomethane production solutions to support circular economy and reduce dependence on fossil fuels.
The project in a nutshell
Learn about SEMPRE-BIO in this video!
Research and technological development in a single consortium
We bring together entities from different backgrounds and expertise that cover the whole biomethane value chain. This is a highly complementary and interdisciplinary consortium with partners coming from different sectors and types of activities: research, industry, academia, end-users, stakeholder's engagers, consulting agency and farmers.
Discover the latest updates of our project!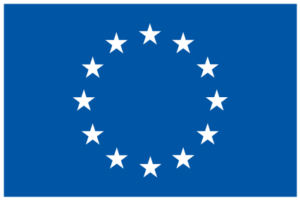 This project has received funding from the European Union's HORIZON-CL5-2021-D3-03-16 program under grant agreement No 101084297. Views and opinions expressed are however those of the author(s) only and do not necessarily reflect those of the European Union or the European Commission. Neither the European Union nor the granting authority can be held responsible for them.